Call of Duty Betting Guide 2023 – Best Bonuses & Promotions
The esports betting industry continues to thrive amidst the ongoing pandemic, thanks to popular games like LoL, CSGO, Dota 2, and CoD leading the way. In this piece, we will focus on Call of Duty betting, a game that has seen a resurgence in online betting with the introduction of the Call of Duty League back in 2020.
Although betting on Call of Duty betting (CoD) matches is just a small part of the larger esports betting scene, the Call of Duty League has sparked a significant rise in demand for online CoD betting. As a result, we present you with your own comprehensive guide to real money Call of Duty betting. Whether you have burning questions or troubling concerns, we are here to address them all and provide you with the information you need to navigate online CoD betting successfully.
What Is Call of Duty?
Call of Duty is a first-person shooter game that has had a big impact on esports and gaming. It started in 2003 with the first game developed by Infinity Ward and published by Activision. The game became popular for its single-player campaigns set in World War II. It captivated players with its gameplay and storytelling.
Call of Duty now prioritizes multiplayer over single-player. Esports events revolve around the game due to its multiplayer emphasis. Skilled players quickly became dominant in Call of Duty esports.
Each new Call of Duty game improved multiplayer gameplay, making important changes that influenced esports. While the core mechanics of each iteration remained similar, these subtle modifications brought a fresh and dynamic element to the game, fueling the ongoing evolution of Call of Duty as an esports phenomenon.
Can You Bet on Call of Duty?
You can bet on Call of Duty matches through the Call of Duty League (CDL) since 2020. Betting on CoD is gaining popularity as people realize the potential rewards.
Online sportsbooks offer many betting options for Call of Duty matches, including Match Winner bets and long-term markets. As the esports scene continues to expand, more and more bookmakers are likely to add CoD betting options in the near future.
How Does CoD Betting Work?
If you want to bet on COD, understanding the game is crucial. Although Call of Duty is considered one of the less intricate esports franchises, being completely unfamiliar with it can lead to challenges.
CoD betting is straightforward – simply choose a match and bet on a team. In addition to choosing the winner, you can also bet on specific events in the game, like which team will reach a certain number of rounds first. Call of Duty Warfare, like CS:GO, involves teams planting bombs at locations A and B. One team plants the bomb while the other defends the site and tries to prevent it from detonating. With these in-game events, there are numerous CoD betting options to explore.
While standard Call of Duty betting may not necessitate preparation, it is still highly recommended. Just like with any other endeavor, being prepared can significantly enhance your success rate. Occasionally, a team may undergo a crucial roster change just before a match. Being aware of this alteration enables you to recognize that the team's strength may have diminished from its usual formation. With this newfound knowledge, you can make informed decisions, potentially choosing to bet against the team and capitalize on your insights.
What Is Call of Duty Betting Odds?
Understanding Call of Duty odds is crucial for successful betting. It may seem overwhelming at first, but a basic understanding makes it easier.
CoD odds function similarly to betting odds for other esports titles and are presented in a consistent manner across different sportsbooks. Although the odds may be displayed in Decimal, Fractional, or American formats, depending on the bookie you're using, most gambling websites allow you to switch between these formats effortlessly. Therefore, comprehending how to read just one option is sufficient for understanding CoD odds.
When betting on CoD, it's important to be aware that different bookmakers may offer varying odds for the same game. While reading CoD odds is straightforward, you may notice that Call of Duty betting sites frequently assign different odds to identical matchups.
It's essential to note that these differences in odds don't necessarily indicate that one bookmaker is superior to another overall. However, it does signify that one bookmaker might provide better odds for a specific match. As someone who places Call of Duty bets, it is crucial to stay vigilant and compare the odds offered by different bookmakers, ensuring that you always bet with the best possible CoD odds available to maximize your potential winnings.
To take advantage of the best CoD odds available, it is wise to have accounts with multiple Call of Duty bookies. By doing so, you can compare prices and select the Call of Duty Esports betting sites that offer the highest potential returns. This practice, known as price shopping, enables you to optimize your betting strategy and increase your chances of securing the best possible odds for your CoD bets.
Where Can I Bet on Cod Esports?
Fortunately, there are numerous reputable bookmakers that offer CoD betting. The availability of bookmakers may vary depending on your location. However, there are many reliable Call of Duty gambling sites that can meet your needs and offer a safe betting experience.
When selecting an online sportsbook for placing Call of Duty bets, there are several aspects to consider. Firstly, it is essential to verify that the website is legally licensed and offers a safe gambling environment. Additionally, it's wise to search for bookmakers that offer competitive odds and provide various banking options. Lastly, you should ensure that the customer support team is available 24/7 in case you need assistance with your CoD betting activities.
Best Call of Duty Betting Sites 2023
Selecting the best Call of Duty betting sites may be a daunting task. Fortunately, there are several options that can provide a secure and rewarding esports betting experience for Call of Duty enthusiasts.
How To Bet on Call of Duty League
New to Call of Duty betting? Don't worry, we can help. This guide will show you how to bet on Call of Duty, step-by-step. Whether you're a beginner or have limited betting experience, we've got you covered. Let's start and get you confidently into Call of Duty betting.
To create an account, pick a bookie and follow their registration process. The process's difficulty varies based on the platform. For a smoother experience, choose a bookie from the top of the page. These options have user-friendly registration, making it easy to start betting on Call of Duty.
After officially registering with a CoD betting site, it's time to fund your betting bankroll. It's recommended to start with a smaller deposit initially. To complete your payment, choose your preferred method and follow the site's instructions. Look for any bonuses or promotions they offer. These bonuses can provide extra value and enhance your betting experience.
Once your deposit is complete, navigate to the real money Call of Duty betting options available on the betting site. Take your time to explore and find one or two matches that catch your interest. Look for matchups that you find intriguing, involving teams or players that you are familiar with or have done prior research on. By selecting matches that you find interesting, you'll enhance your overall betting experience and increase your chances of making informed decisions.
Undoubtedly, pre-match research is one of the most time-consuming steps in the betting process. To establish yourself as a successful bettor, you must dedicate ample time to conducting thorough research. The more you research, the better your chances of making successful bets. Gather as much information as possible before placing your bets. So dive into your research headfirst and equip yourself with valuable insights to elevate your betting game.
Once you have conducted thorough research, it's time to make your decision. It's important to approach your betting with caution and not go overboard with your stake. Starting out slowly and gradually increasing your bets as you gain more experience can be a wise approach. This allows you to manage your bankroll effectively and minimize potential risks. By taking this measured approach, you can refine your betting strategy and gradually build your confidence in making informed decisions.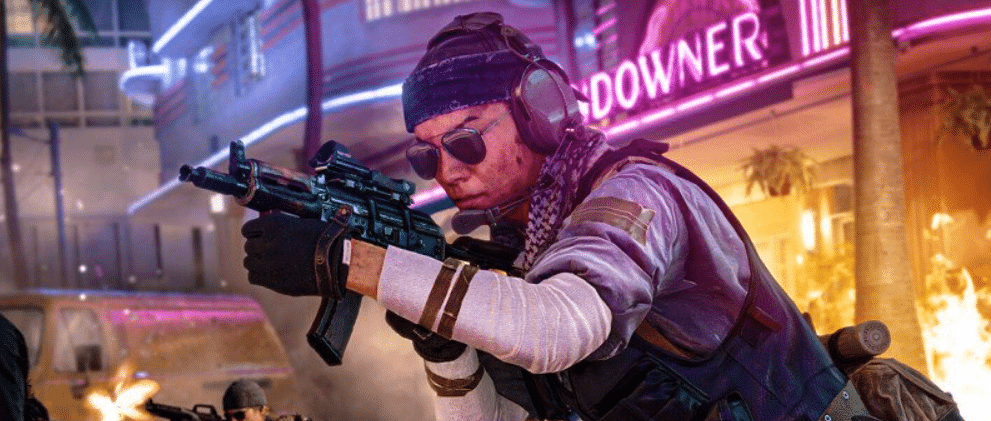 Best CSGO Betting Bonuses & Promotions 2023
CoD bettors must be aware of the top esports betting bonuses and promotions. By utilizing these offers, you can not only boost your bankroll but also receive extra benefits. In this section, we'll list the popular CSGO bonuses and promotions.
1. Welcome Bonus
The welcome bonus is one of the most popular bonuses offered by bookies. This offer provides bonuses to users for registering with a CSGO betting site, such as extra money or free bets. It's important to review the terms and conditions to understand any limitations on the amount that can be claimed.
2. Reload Bonus
Existing customers of bookies with accounts can utilize reload bonuses. These bonuses provide a percentage of their deposit as free money or bets, so it is advisable for regular bettors to be on the lookout for this offer.
3. Loyalty Program
Many betting sites offer loyalty programs that provide rewards to customers for their ongoing support. These programs typically involve earning points through betting and redeeming them for benefits like free bets or cash.
By utilizing the available offers, individuals can enhance their finances and enjoy extra benefits. It is recommended to stay vigilant for these promotions and utilize them to one's advantage.
Conclusion
Engaging in Call of Duty betting can be a profitable endeavor if one makes informed decisions and invests time in researching matches. By utilizing a methodical strategy and leveraging the various bonuses and promotions offered, individuals can enhance their bankroll and enjoy additional benefits. So keep all this in mind when placing your CoD bets and good luck!
FAQ
Is Call of Duty betting safe?
Choosing a reputable and secure betting site ensures that Call of Duty betting is safe. Before registering, check reviews and user testimonials to verify trustworthiness. Always read the bookmaker's terms and conditions to understand any fees or restrictions.
What bonuses are available for CSGO betting?
Most bookmakers offer welcome bonuses, reload bonuses, and loyalty programs as incentives for new and existing customers. The welcome bonus rewards you for registering with a site by giving you extra money or free bets. The reload bonus gives you a percentage of your deposit back as free money or bets, while the loyalty program involves earning points by placing bets and redeeming them for rewards.
Are there any strategies to consider when betting on Call of Duty?
When betting on Call of Duty, it's crucial to do thorough research and take a measured approach. Diversify your bets and spread them across various matches. Utilize bonuses and promotions to boost your bankroll. Following these strategies can improve your chances of making successful bets.